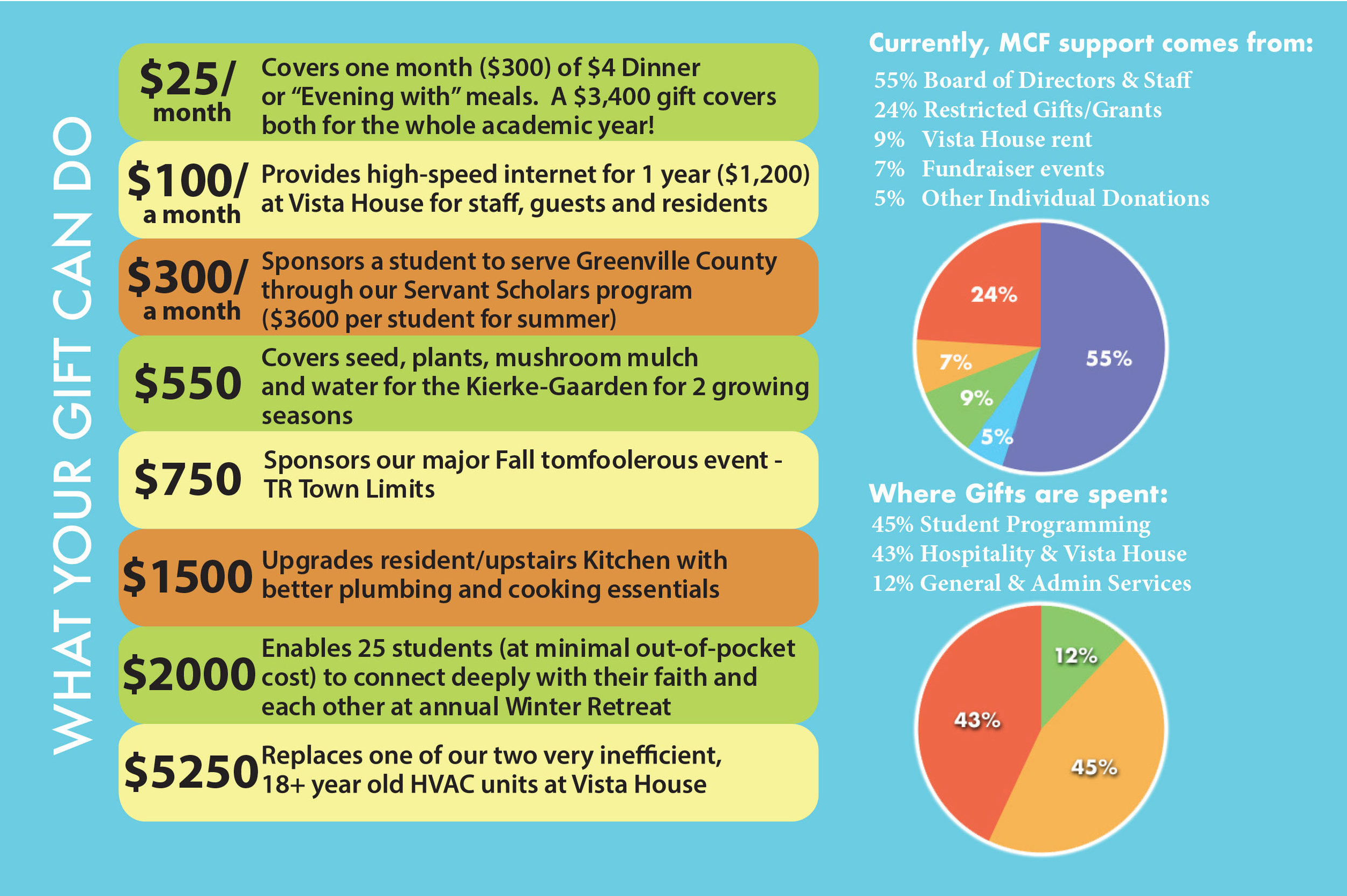 generosity.....
Every year MCF works diligently to maximize the impact of every dollar we receive in support of our mission promoting the thoughtful exploration of Christian faith through conversation and community.
Our annual funding need of $285,000 requires deep support from individual donors, churches and a few private foundations who believe in reaching hundreds of college students with the love of God in Christ.
We need your support.
Every gift makes a huge difference and directly ensures this ministry is a reality! Please consider generously supporting MCF's ministry of fostering Christian theological reflection, intentional Christian community, and engaged Christian service in the world.
Thank you!